Warren Travis White High School Class of 1969 - Associates
This list contains those former classmates that were not present to graduate with the class in 1969. They were in the '68 or '67 yearbooks but their families could have moved away prior to graduation. Some have expressed interest even though they were only part of the class at T. C. Marsh Junior High.
For whatever reason, these folks may still wish to associate with the 1969 graduating class!
99 classmates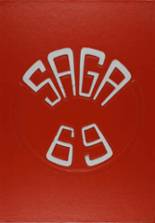 ---
This page last updated: 16 March 2021